All-Inclusive Venue Details: Floor Plans, Images, and Contact Information
We are excited to announce the launch of our brand new website sandiegoprivateevents.com, catering to all your private event needs. As a company that specializes in providing top-notch venues for private events, we understand the importance of creating unforgettable experiences for our valued clients. Our new website is designed to make the process of finding and booking the perfect venue for your event seamless and stress-free.
Visualize Your Event: Detailed Floor Plans for Seamless Planning
One of the key features of our new website is the inclusion of detailed floor plans for each of our venues. We understand that planning an event requires careful consideration of space and layout, and our floor plans allow you to visualize the setup of your event in advance. From intimate gatherings to large-scale parties, our floor plans provide you with a clear understanding of the available space and seating arrangements, enabling you to plan your event with confidence.
Virtual Venue Tour: High-Quality Images of Our Elegant Spaces
In addition to floor plans, our website showcases high-quality images of our venues, giving you a virtual tour of the spaces we offer. We believe that visualizing the ambiance and aesthetics of a venue is crucial in making an informed decision for your event. Our image gallery provides a comprehensive view of our venues, allowing you to envision your event in our elegant and well-designed spaces.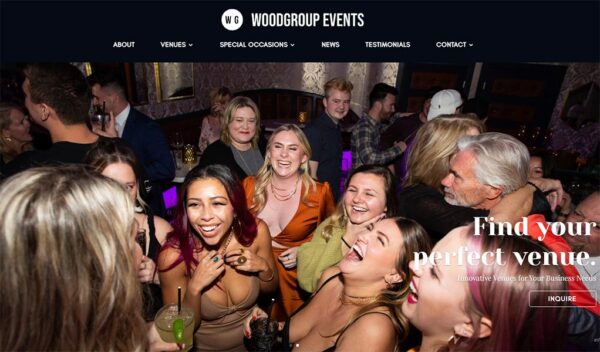 Easy Booking Process: Contact Information and User-Friendly Reservation Forms
Contact information for each of our venues is readily available on our website, making it convenient for you to connect with our team for inquiries and bookings. We understand that personalized communication is essential, and our website makes it easy for you to reach out to us for any questions or to schedule a site visit. Our dedicated team is always ready to assist you in finding the perfect venue that matches your unique event requirements.
To streamline the booking process, our website features user-friendly forms that allow you to reserve events and parties with ease. Our online reservation forms are designed to be simple and efficient, ensuring a seamless booking experience. Simply fill in the required details, and our team will promptly follow up to confirm your reservation and provide you with the necessary information for your event.
Exceptional Service and Unforgettable Experiences: Your Trusted Partner for Private Events
At our company, we are committed to providing exceptional service and memorable experiences for our clients, and our new website reflects our dedication to excellence. We invite you to explore our website and discover the exceptional venues we offer for your private events. From weddings to corporate functions, birthday parties to social gatherings, our venues are the perfect setting for your special occasion.
Thank you for choosing us as your trusted partner for all your private event needs. Visit our new website today and let us help you create an unforgettable event that will be cherished for years to come!