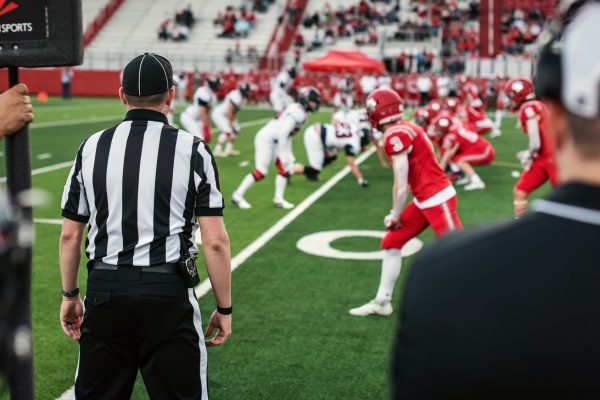 San Diego is renowned for its stunning beaches, vibrant nightlife, and fantastic dining options. But when it comes to football Sundays, the city transforms into a haven for sports enthusiasts. If you're looking for the perfect venues to catch the big game in Pacific Beach, San Diego Private Events has got you covered. Join us as we explore the game day experience at three of the best spots in town – El Prez, Flamingo Deck, and Truckstop.
El Prez – Where Beach Vibes Meet Game Day Thrills
In the heart of Pacific Beach, El Prez is a go-to destination for football fans seeking a lively atmosphere and beachfront views. With an expansive space that includes an outdoor patio and multiple indoor screens, El Prez offers a comfortable and dynamic setting for watching games.
The menu at El Prez is a touchdown in itself, featuring an array of mouthwatering options, including fresh seafood, hearty burgers, and craft beer selections. Every Sunday, they offer game day specials, ensuring that you won't miss a moment of the action while enjoying delicious food and drinks.
Flamingo Deck – A Tropical Paradise for Football Fans
If you're looking for a unique game day experience, Flamingo Deck is the place to be. This Pacific Beach gem transports you to a tropical paradise right in the middle of the football frenzy. The spacious rooftop setting offers breathtaking views of the Pacific Ocean and the perfect backdrop for an unforgettable game day celebration.
Flamingo Deck's game day menu is packed with delectable options, including fresh seafood, tacos, and an impressive selection of cocktails. Their attentive staff and tropical décor make it the ideal spot to kick back, relax, and enjoy the game while feeling the ocean breeze.
Truckstop – A Haven for Foodies and Football Enthusiasts
Truckstop stands out in the Pacific Beach dining scene for its unique fusion of gourmet food and game day excitement. This restaurant takes a creative approach to the traditional game day experience, offering a diverse menu inspired by food trucks from around the world. From street tacos to loaded hot dogs, you'll find a culinary adventure to complement your football watching.
The venue itself is designed with football fans in mind, featuring numerous big screens, comfortable seating, and a vibrant atmosphere. Whether you're a die-hard football fanatic or a foodie in search of a diverse menu, Truckstop has something for everyone.
When it comes to enjoying football Sundays in Pacific Beach, San Diego Private Events has identified three stellar venues for your game day experience. El Prez, Flamingo Deck, and Truckstop offer unique atmospheres, delectable food, and fantastic views. Whether you're a sports enthusiast, a foodie, or both, these venues have got you covered. So, gear up for an unforgettable game day experience at these top destinations and make your Sunday a touchdown.