Crashing waves, warm sand between your toes, and a picturesque sunset as the backdrop – hosting a beachside bash in San Diego is an idyllic way to create unforgettable memories. At San Diego Private Events, we specialize in crafting customized and seamless private events, and we're here to share some expert tips to help you plan the perfect beachside gathering that will leave your guests in awe.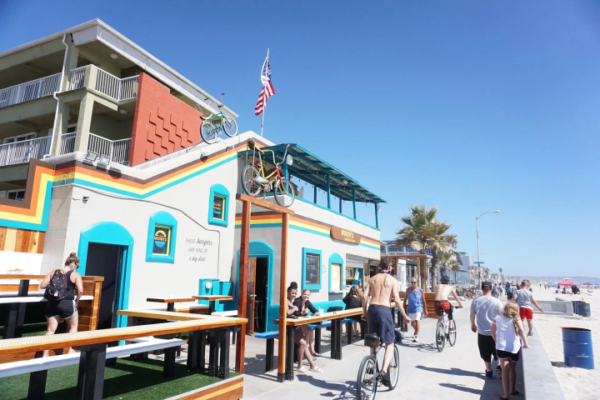 Choose the Perfect Beach Venue
The first step in planning a beachside bash is selecting the ideal venue. San Diego boasts a stunning coastline, and our portfolio of venues includes exclusive access to some of the most breathtaking beach locations. Consider factors such as accessibility, amenities, and the desired atmosphere to ensure it aligns with your vision. Our website provides detailed information on each of our unique and exquisite beachside venues, offering valuable insights into their accessibility, amenities, and desired atmosphere. All our 7 exotic beach venues are equipped with an array of amenities designed to enhance your event. From comfortable seating options to shade solutions, our venues are thoughtfully designed to accommodate your needs and provide maximum comfort for your guests. Our website provides specific details on the amenities available at each venue, allowing you to choose the one that best suits your requirements.
Timing and Embracing the Coastal theme:
Timing is crucial when hosting a beachside event. Plan your gathering during the optimal time of day to take advantage of pleasant weather and magical lighting. Consider sunrise or sunset events for a truly mesmerizing ambiance that will enhance the overall experience. Incorporate the coastal charm into your event's theme and décor. Think seashells, driftwood, nautical elements, and a color palette inspired by the ocean. Use natural materials and textures to create an authentic beach vibe that complements the surroundings.
Beach-Friendly Cuisine with Comfort and Convenience
When it comes to catering, opt for beach-friendly cuisine that is easy to enjoy outdoors. Embrace the freshness of local seafood, serve refreshing fruit platters, and offer light and flavorful dishes that match the beach atmosphere. Ensure your guests are comfortable by providing beach essentials. Offer shade options, such as umbrellas or tents, and provide cozy seating arrangements with cushions or beach blankets. Don't forget to have ample restroom facilities nearby for convenience.
Hosting a beachside bash in San Diego is an opportunity to create cherished memories against the backdrop of the stunning coastal scenery. By following these tips, carefully planning every detail, and relying on the expertise of San Diego Private Events, you can ensure a memorable and unforgettable private event that will be the talk of the town for years to come. Get ready to immerse yourself in the beauty of the ocean and create an extraordinary beachside experience for you and your guests.
Ready to start planning your dream beachside event? Contact San Diego Private Events today and let us bring your vision to life!