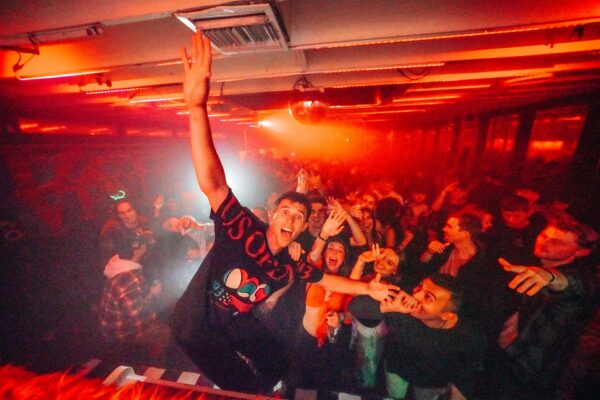 PB Avenue, the hottest nightlife destination in town, is capturing the hearts of locals and tourists alike. Nestled in the vibrant Pacific Beach area, PB Avenue offers an unparalleled club experience that keeps the party going all night long.
As the sun sets, PB Avenue comes alive with an electric atmosphere, pulsating beats, and an enthusiastic crowd ready to dance the night away. The club's sleek and modern design sets the stage for an unforgettable night of revelry. From the moment you step through the doors, you'll be immersed in a world of vibrant lights and infectious energy.
PB Avenue boasts a diverse lineup of talented DJs and live performers, catering to a wide range of musical tastes. Whether you're into the latest chart-toppers, EDM bangers, or classic hits, you'll find the perfect soundtrack to keep you grooving on the dance floor. With state-of-the-art sound systems and cutting-edge lighting, PB Avenue ensures an immersive audio-visual experience that will leave you craving for more.
But PB Avenue is more than just a nightclub; it's an all-encompassing entertainment destination. The club offers a range of carefully crafted cocktails and premium spirits at its fully stocked bars. Expert mixologists are ready to serve up your favorite libations, ensuring your night is filled with delicious sips and intoxicating flavors.
The spacious dance floor provides ample room for you and your friends to show off your moves, while VIP sections offer an elevated experience for those seeking a touch of exclusivity. Immerse yourself in the electrifying energy of PB Avenue and make unforgettable memories with like-minded party enthusiasts.
So, if you're looking for the ultimate nightclub experience in Pacific Beach, look no further than PB Avenue. Join the party, dance to the beats, and create memories that will last a lifetime. PB Avenue is where the night comes alive in San Diego.
For more information and upcoming events, visit PB Avenue's website.