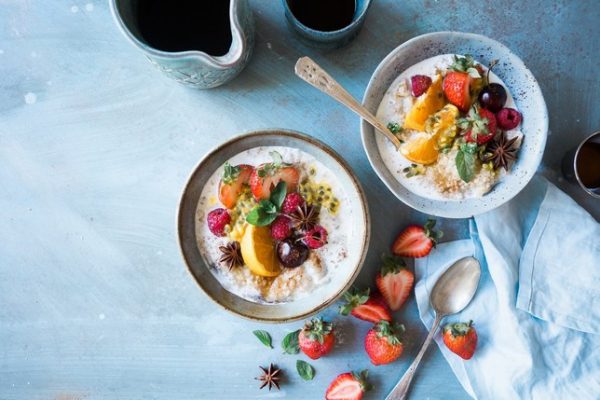 Are you searching for a delightful breakfast experience with a view in San Diego's Pacific Beach? Look no further than Woody's! As one of the premier PB restaurants, we offer an unforgettable breakfast that combines mouthwatering flavors with a stunning ocean view. Join us for a morning feast that'll make your day even sunnier.
Why Choose Breakfast at Woody's?
San Diego Restaurants with Ocean View
Woody's is proud to be one of the few San Diego restaurants with an ocean view. Picture yourself enjoying a scrumptious breakfast while overlooking the glistening waves of the Pacific Ocean. Our spacious outdoor seating area offers the perfect setting for a relaxing morning. Whether you're a local or a visitor, Woody's promises a quintessential San Diego experience.
Breakfast in San Diego
When it comes to breakfast in San Diego, Woody's takes the cake. Our diverse and delectable breakfast menu has something for everyone. From classic American breakfast options to innovative, chef-inspired creations, we're committed to satisfying your breakfast cravings. Plus, we source our ingredients locally to ensure the freshest and finest quality for our guests.
What's on the Menu?
Our breakfast menu is a testament to our commitment to excellence. Here are some mouthwatering options that make Woody's the ultimate breakfast spot in Pacific Beach:
Classic Breakfast Fare
Indulge in all-time favorites like fluffy pancakes, golden french toast, and perfectly cooked eggs. For those who prefer a savory start to the day, our crispy bacon and sausage are always a hit.
Pacific Beach Specialties
We take pride in offering unique, Pacific Beach-inspired breakfast options that you won't find anywhere else. Try our PB Breakfast Burrito, loaded with local flavors and ingredients that capture the essence of the area.
Fresh and Healthy Choices
If you're looking for a nutritious start to your day, our acai bowls, Greek yogurt parfaits, and fruit smoothies will satisfy your cravings. We believe in promoting a balanced breakfast that caters to all dietary preferences.
Ocean View Dining
As one of the top San Diego restaurants with an ocean view, Woody's offers not just great food but also a picturesque backdrop for your meal. Breathe in the salty sea breeze and enjoy the soothing sound of the waves as you savor your breakfast.
Friendly and Attentive Service
Our dedicated staff is committed to ensuring you have a memorable dining experience. We believe that the key to a successful breakfast is not only exceptional food but also exceptional service. At Woody's, we take both seriously.
In the heart of Pacific Beach, San Diego, Woody's stands out as a top choice for breakfast. With a breathtaking ocean view and a diverse menu, we are proud to be one of the finest PB restaurants that bring a unique San Diego experience to your table. Whether you're a local resident or a traveler exploring the city, we invite you to savor the flavors of Woody's and create lasting breakfast memories with us.
Join us for breakfast at Woody's, and you'll understand why we're the talk of the town. Your taste buds and your senses will thank you for choosing us as your ultimate breakfast destination. Book your table today and experience the magic of breakfast with a view in beautiful Pacific Beach, San Diego.